Enter our Rex Prom 2021 Prom Contest
for a chance to win $1500 worth of prizes!
We will have two drawings!
First Drawing is on 4/15/21 and wins a Ghalia Formal Dresses Gift Certificate Valued at $300 plus a Free Tuxedo Rental from Rex valued at $200.
The Grand prize drawing will be 5/15/21 featuring a $600 Visa Gift Card, New Rex Retail Suit valued at $300, a Gift Card from Alterations by Alma valued at $100!
$600 Visa Gift Card
New Retail Suit
Value $300.00
Tuxedo Rental
Worth $200.00
Ghalia Formal Dresses
Value $300
Alterations by Alma
$100 Gift Card
Total Value $1500
ENTER THE REX PROM 2021 CONTEST
REX now has pickup and delivery available, within 70 miles of San Antonio. If you have 5 or more tuxedos in your group  Email Us  for all the details.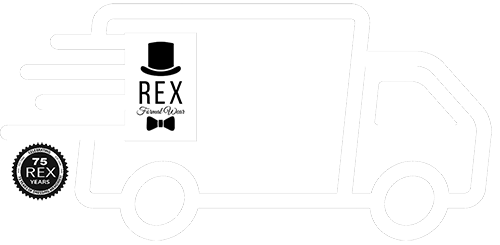 San Antonio Hours
Monday -Friday 11am-7pm
Saturday 10am-5pm
Sunday Noon-4pm
New Braunfels Hours
Monday -Wednesday 9:30am-5:30pm
Thursday 9:30am-8:00pm
Friday 9:30am-5:30pm
Saturday 9:30am-4:00pm
Closed Sunday
Now serving
Castroville, Lacoste, Hondo, D'Hanis, Mico, Lytle, Natalia, Uvalde, Sabinal, Devine, Rio Medina through
Blooms & Blossoms Floral Shoppe:
1015 US Hwy 90 West, Castroville, TX  78009
9am-5pm, Closed Sunday
830-423-6932